I first met Walter and Lora at her sister, Kate's, wedding. Lora contacted me a year later with good news: She was getting married in Saratoga Springs, NY, and she wanted me to photograph her wedding!
The couple met through mutual friends, but were both seeing other people at the time, and ended up maintaining contact as friends. A few years later, though, both Lora and Walter were single, and they found their way back to each other. Even amidst city life and two professional careers, the couple carves out time to take their dog, Eva, on walks, spend time in the garden, cook together, and spend time with friends.
Walter's proposal took place on the same day that he planned a surprise birthday party for Lora. He popped the question shortly before they left for the party, planning on celebrating both her birthday and their engagement with all of the family and friends he had gathered without Lora knowing. His proposal involved Eva serving as a sort of ring bearer. The whole production relied upon Eva coming when she was called… So, of course, nothing went as planned, but Lora said yes anyways!
On the big day, Lora and Walter both got ready at Embassy Suites by Hilton in Saratoga Springs. The ceremony itself took place at McGregor Links, a golf club located just outside of the city in the town of Wilton. Their reception was held in Saratoga Springs at Boca Bistro, an elegant restaurant built in 1864, serving Spanish cuisine, tapas, and wine, with simplistic brick walls as the backdrop.
Every detail of their wedding day came together even better than the couple could have anticipated. Even then, the true magic of the day was felt as the couple was surrounded by family and friends, feeling utter happiness at being able to share the beginning of their journey with so many people they care about. I could actually feel the bliss and support that was surrounding the couple on their special day, even with the cold weather and the snow backdrops!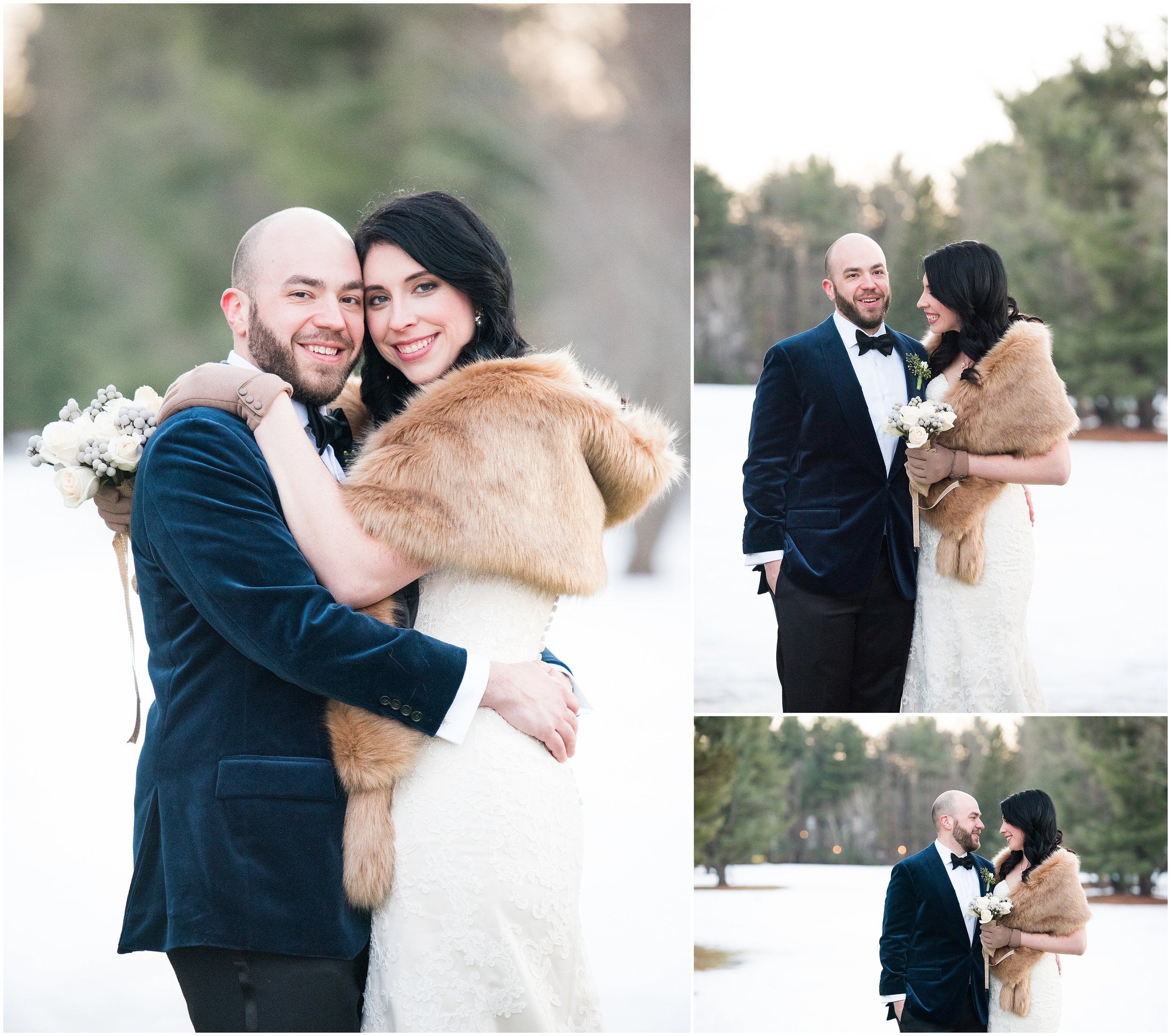 Ceremony Location: McGregor Links is a golf club located just outside Saratoga Springs, New York in the town of Wilton. As of 2015, McGregor is the fifth-largest course in the Capital District, Wilton, NY.
Wedding Reception: Boca Bistro - Spanish cuisine, tapas & wine are offered in an elegant 1864 space with brick walls, Saratoga Springs, NY.
Getting Ready: Embassy Suites by Hilton Saratoga Springs
Coffee: beanbox.co