I first met Gia and Drew at Starbucks in Waltham, MA. We gathered for coffee and talk of wedding planning. I immediately felt a connection with this couple due to their kindness and their wholehearted pursuit of happiness. Later that same day, if I remember correctly, Gia asked me to photograph their wedding.
Their story began at a local bar, where both Gia and Drew were listening to a live band. Drew asked Gia to dance, and then put his number in her phone. A few months later, their dating became official. A significant part of their relationship was built around both members self-identifying as big kids. They enjoy spending time at trivia nights, arcades, bowling, playing pool, and challenging each other at Mortal Kombat. In addition to these activities, they regularly spend time outdoors hiking, camping, at the beach, and on the sledding slopes. Their dog, Charlie, is an excitable one year old who regularly accompanies them on these adventures.
Drew proposed while the couple was on a a group vacation to Hawaii. They were all spending the day shopping, but Drew kept trying to convince Gia to walk down to the beach with him. Gia was wanting to continue shopping with the rest of their friends. Finally, Drew popped the question on the sidewalk in front of a fountain and some palm trees because he couldn't get Gia to head towards the beach, and he didn't want to wait any longer! After she said yes, they quickly ran to the beach together and had a stranger take their picture before meeting back up with the rest of their party to celebrate.
Their wedding day was a wonderful affair. Held at Lake Pearl in Wrentham, MA on May 27, 2017, the couple was married surrounded by water views, sprawling lawns, and a private beach. This venue was a perfect fit for such a fun-loving couple with a special passion for the outdoors. Gia told me that although neither of them are "particularly good dancers," they had put off rehearsing their first dance, and never ended up planning anything for it! I think this just made their first dance that much more authentic and joyful. The wedding day's celebrations ended with a kickball game, just one more exclamation point on a beautiful and fun-filled event.
It was an absolute pleasure to capture this couple's special day. Their constant pursuit of fun made the entire event enjoyable, and was truly reflected in the crowd of loved ones that gathered together to witness and celebrate the union of Gia and Drew.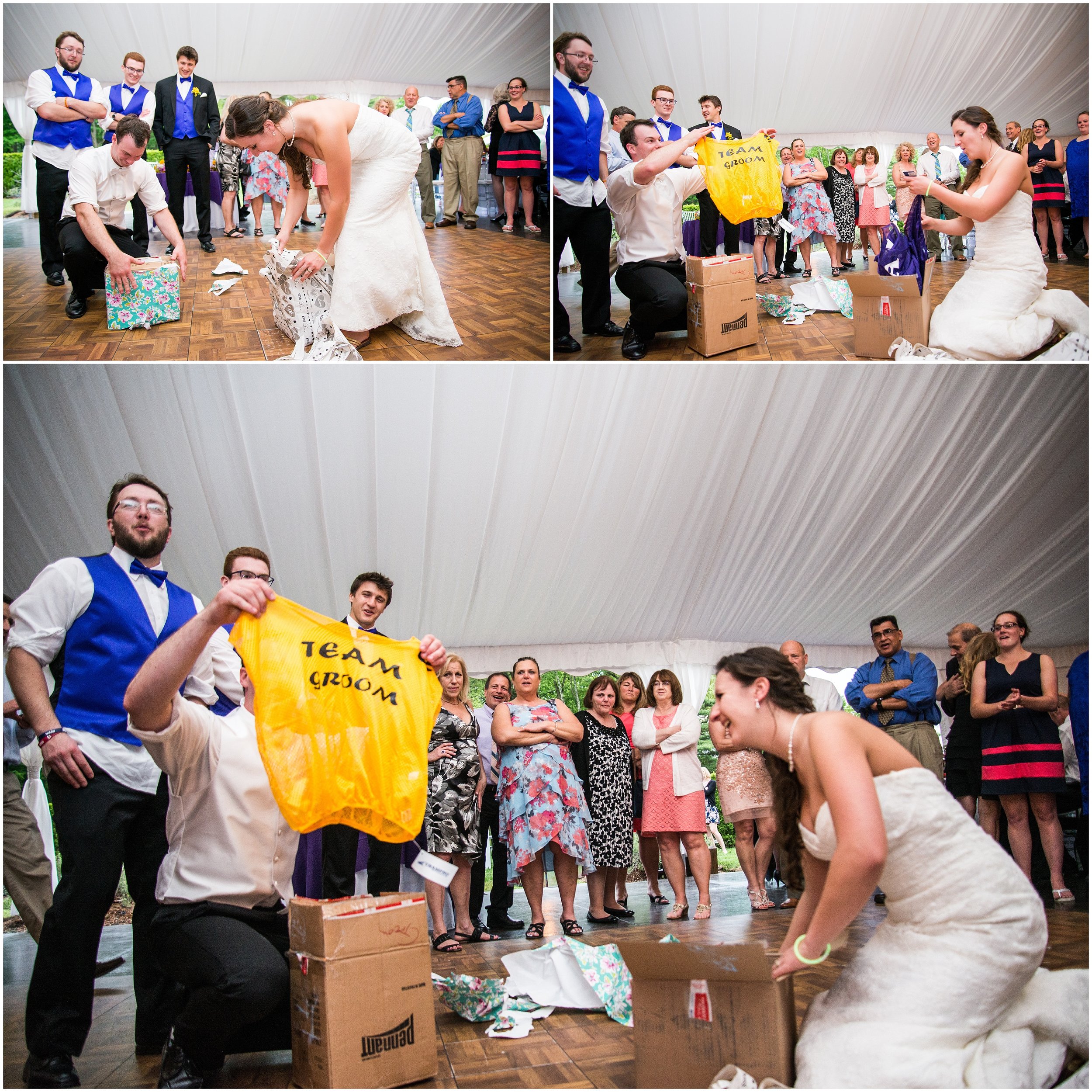 Wedding Reception: Lake Pearl, Wrentham MA
Getting ready: Courtyard Marriott, Milford MA
Flowers:
Cake:
Hair and Makeup:
Dj:
Second Photographer: Nina P.